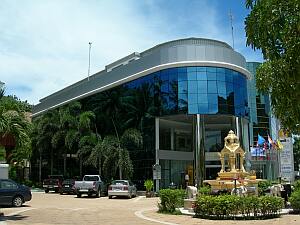 Profile
Infognition is a small self-funded and self-sustained company specializing in video processing and compression technologies for end-users and developers. We offer complete ready to use applications available for instant download as well as software components for our partners. We always strive to be ahead of any competition and not just claim leadership but prove it objectively with measurable values like video quality, compression ratio etc.
History
Infognition was founded by Dmitry Popov, who remains its lead developer. Dmitry received MSc degree in Computational Mathematics and Cybernetics department of Moscow State University. He spent 7 years developing software for TV broadcasting and TV news automation, created a non-linear video editing system (akin to Adobe Premiere) for news editing integrated with a news broadcasting system, accumulating a lot of experience in DirectShow programming. At the same time he continued to collaborate with Video Group of MSU Graphics & Media Lab and became an author of two lossless video codecs - MSU Lossless Video Codec and MSU Screen Capture Lossless Codec, both remained the best in terms of compression for several years.
In 2006 Dmitry's interest in video technologies combined with solid math background has lead to creation of a video super-resolution algorithm of a reasonable complexity which gave birth to Video Enhancer, the first video super resolution product available for end-users. Since then he continued to improve this technology and create new products under trademark "Dee Mon". In 2008 this company - Infognition Co. Ltd. - was founded. Today we provide not only products incorporating our unsurpassed super resolution technology but also an excellent lossless video codec for screen capture and a must-have tool for DirectShow developers - GraphEditPlus, our secret weapon.
Mission statement
Contacts

We can be reached by email:

Our address: IT Complex building 1, 142/17 Moo 4, T.Maret, Koh Samui, Suratthani, Thailand 84310.